Upholstery fabric "cube", it is kind of material very similar to corduroy  fleece coat a little bit lower about 3mm in small cubes. Strength of material for washing and mechanical damages  compare to corduroy, less prone to stretching  and drawing threads, reinforced bottom lining.
cube white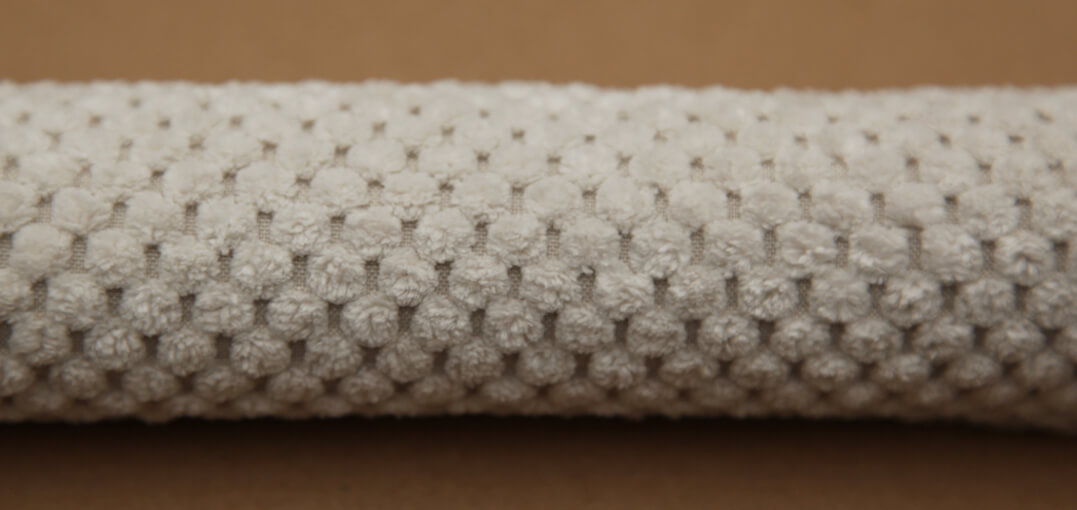 cube beige

cube gray

Type fabric Flock
Upholstery fabric Flock type due to complex and complicated production process is produced only in two factories in the world.  We use fabrics manufactured in the United States and their main advantages are:
Very high, incomparable to other materials the abrasion class of hair,
Very resistant to scratching and snagging,
High resistance to the dirt, the possibility of wiping dirt without using detergents (damp cloth),
Short and sensuous hair,
Possibility of multiple laundry in the washing machine,
Very friendly to humans, animals and the environment, it doesn't contain any chemical additives,
Material is breathing actively and adapts quickly to changing room conditions (temperature and humidity).
Flock Brown
Sheathing Upholstery - upholstery material "corduroy"
Factory  destination is upholster of  sofas and armchairs. The advantages of the material:
A very high class of grindability of the coat,
A high resistance to wet cleaning (the hair does not change its structure, it does not glue, and it does not felt),
Relatively good resistance to mechanical-scratching
Ease of cleaning and vacuuming the hair.
Corduroy with marking "S" – The group of materials with better quality, bigger fibres and strengthened lining, bigger resistance to washing and mechanical damages.
CORDUROY LIGHT BEIGE "S"

CORDUROY BEIGE ECRU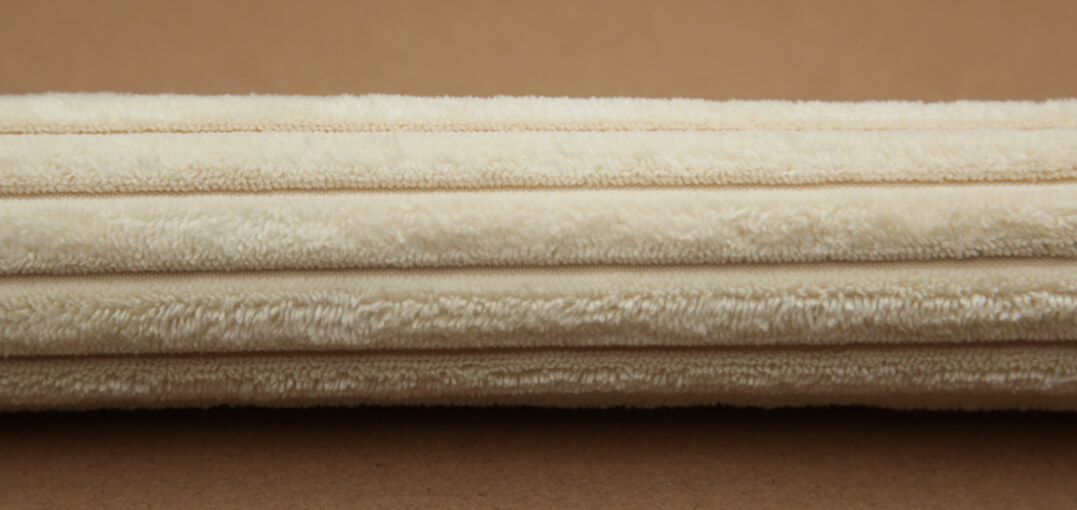 cordury grey
CORDUROY BROWN "S"

Upholstery "TEDDY" :
very soft and delicate to the touch
very high resistance to hair wiping
delicately teflonized material (coating protecting hair against quick soiling and at the same time making it easier to wash )
good resistance to mechanical damages
TEDDY light beige 

TEDDY dark beige 

TEDDY light grey
TEDDY dark grey 
TEDDY powder pink 
TEDDY mint
TEDDY teal

TEDDY black
Upholstery corduroy wide, kind of corduroy material with increased quality, Higher and denser fleece coat (double grammage), thick srtpes up to 1,5 cm each, reinforced bottom lining. Top quality material, we using in Ex series Scrapers joining very good "fluffy" look and very big strength for washing and mechanical demages.
corduroy white wide

corduroy brown wide

A carpet sheathing - an impregnated  carpet,  country of origin- the Netherlands, the advantages of it:
A very high resistance to mechanical damages (such as scratching by the cat, incomparable with other materials, upholsteries or plushes)
A very soft and delicate hair (there is no need to use extra pillows or pads softening the lairs)
A very high resistance to dirt (the impregnated  hair does not accept  any dirt, does not require cleaning or wet washing, just dust off)
A great visual effect of the shelf, which looks thick, massive and fluffy,
In case of application any oily dirt on the carpet it is possible only local  laundry  (there is no need to wash all the scraper. After washing and drying it, there is no difference in the hair with the rest of the hull, the hair is not felt).
CARPET BEIGE

CARPET BROWN

Teflon fabric 
Upholstery fabric coated with Teflon significantly reduces the absorption of water, it is resistant to external weather conditions and it can be washed at 40 degrees (we recommend washing in the liquid impregnation made for this purpose).
Teflon Beige
Teflon Brown
The colours of wood
NEW !  ↴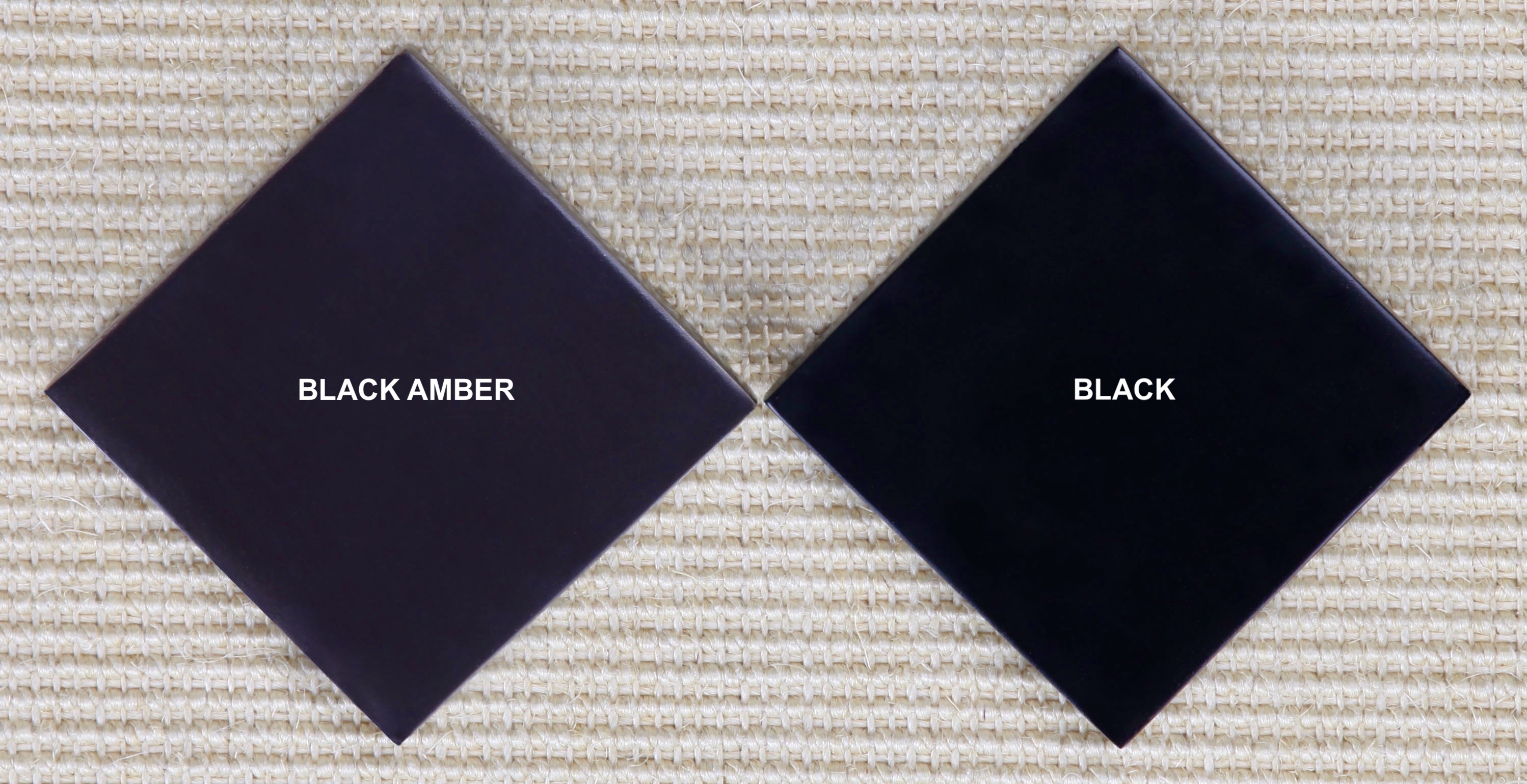 ATTENTION! Please note that any monitor may display shades slightly different from reality.
Sisal Mat colours
Rope colour
Colors might be different in real life. 
Entrance in boxes/tubes
- round entrance 20 cm 
- oval entrance 20 x 38 cm 
The upper lid ( the top of the box or the tube ) 
-full- closed 
- with the transition 

- with rosette 
- donut bed 
ATTENTION !  Fabric called " snowflake" has been withdrawn from our offer. The donut bed frame is made of "Teddy" fabric when choosing cube and Teddy . When selecting the corduroy material, the frame of a donut bed is made of the "Corduroy Teddy" . Example below : 

BASE PLATE
- wood
- wood + sisal mat